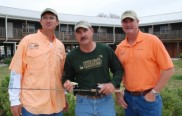 The Stansel brothers, Kirk, Guy & Bobby Joe
The "Stansel Boys" as they are known grew up fishing on Lake Calcasieu. Kirk, Guy and Bobby Joe found their passion on the lake and the duck blinds of southwest Louisiana as kids. Founded in 1975 "The Boys" have grown HR&G to be the largest charter and most respected fishing operation on the gulf coast. Their commitment to customer service, quality growth and knowledgeable employees continues to be the driving force each day. Come visit "the boys" soon and experience hunting or fishing trip that you will never forget.


The father and mentor of "The Boys" Buzz is the leader of the pack. At 92 years old he can still out fish, out hunt and out work most everyone here. From his modest home here in Hackberry he manufactures handmade knives. He designed and for a while manufactured the Legendary Hackberry Hustler bait. His master's degree in bait making has earned him the title of "Master Baiter"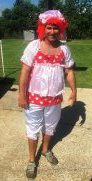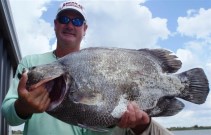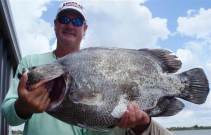 Captain Bobby Stansel – Co-Owner HR&G


Captain Kirk Stansel – Co-Owner HR&G


Captain Guy Stansel Co-Owner HR&G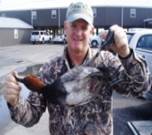 Captain Aaron Stevens "Nooks"












Captain Mike "Sugar Bear" Bares




Our Location
The best fishing and hunting lodge in the world!
Hackberry Rod & Gun
485 Lake Breeze Drive, Hackberry, LA 70645
Call Us To Schedule
Our staff will help you check availability for your dates.
Call Us Today!
Call 1-888-762-3391 Today!
Send Us An Email
Send us an email with your trip information, questions and details.
We're Standing By!
Email info@hackberryrodandgun.com today!