Check out this offer from Kirk Stansel.
Call 888-762-3391 – Use promo code DUCK 45 when booking a blind and you and a friend could win a free hunting or fishing trip.
Amazing times at Hackberry Rod & Gun in Southwest Louisiana!
We are the largest and most respected hunting and fishing lodge on the gulf coast!
Originally founded in 1975, Hackberry Rod & Gun boasts some of the best light-tackle saltwater fishing and duck hunting on the entire Gulf Coast. Situated in the southwest corner of Louisiana, the small town of Hackberry has become known as the "Speckled Trout Capital Of The World". Famous with sportsmen from all over the United States, Calcasieu Lake and the food rich fertile marshes, offer an opportunity to experience an unequaled fishing or duck hunting trip of a lifetime.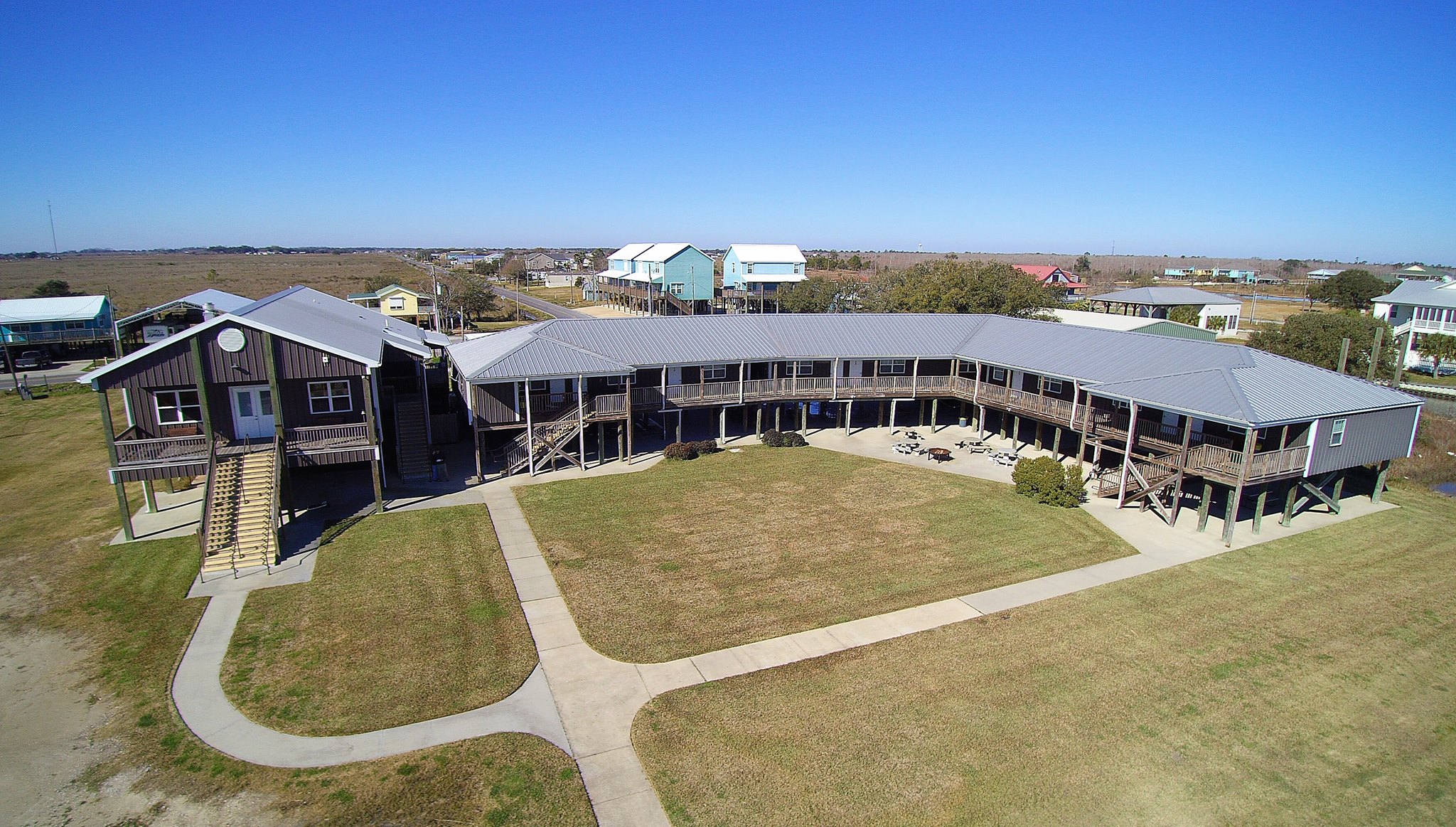 CONDOMINIUM STYLE
Lodging
"Hackberry Rod & Gun's long term success is based on three basic elements…Excellent food, outstanding lodging, competent guides, and what many, myself included, consider to be the finest redfish and speckled trout fishing to be found anywhere."
Larry Bozka,
Coastal Conservation Association
Sign-up for our newsletter and view our Dock Cams


"Anytime you can find world class water fowling and fishing in the same area, then reach over the side of the boat for all of the oysters you can eat, there is something inherently special about this Eden. We won't even get into the gumbo, etoufee (a-to-fay) or roast duck served at the lodge"
MIKE HOLLIDAY, THE TRIBUNE
"If you like chunking a top water plug and watching blow-ups of Big sow trout and Redfish, There's plenty to interest you."
JOE DOGGETT, HOUSTON CHRONICLE
Our Location
The best fishing and hunting lodge in the world!
Hackberry Rod & Gun
485 Lake Breeze Drive, Hackberry, LA 70645
Call Us To Schedule
Our staff will help you check availability for your dates.
Call Us Today!
Call 1-888-762-3391 Today!
Send Us An Email
Send us an email with your trip information, questions and details.
We're Standing By!
Email info@hackberryrodandgun.com today!